Your Reliable 'Property Hub' for Rental Property in Wembley, and the wider Brent and Harrow Area
Finding the perfect rental property can be a time-consuming and frustrating process, particularly when you have a busy schedule and work commitments. That's why it's crucial to choose an efficient letting agent who can assist you in finding your desired property.
At Property Hub, we pride ourselves on being a member of reputable industry associations such as The Property Ombudsman (TPO), the National Association of Estate Agents (NAEA), and the Association of Residential Letting Agents (ARLA). As members of these government-approved bodies, we adhere fully to industry guidelines, standards, and codes of practice. Our experienced team of agents provides impartial advice to tenants, helping them make informed decisions.
We work diligently to find you the ideal new home in the shortest possible time frame, minimizing stress along the way. We also understand that renting a property for the first time can be overwhelming, so we have provided comprehensive information about the entire process.
Residential Tenants
With a wide range of rental properties available in Wembley and the broader Brent and Harrow area, we can assure you that we will find a suitable property that meets your needs. Take a few minutes to either register for free online or email info@propertyhubltd.com, or call our lettings team on 0208 903 1002 to increase your chances of finding your perfect rental home.
The best properties tend to be quickly snapped up, but by registering with us, you will receive the latest listings as soon as they hit the market. In fact, we often have information about upcoming properties that haven't been advertised yet, allowing you to be at the forefront of the queue.
We can also assist you in managing your budget and finances by considering all aspects, such as rent in advance, security deposits, and additional expenses like council tax, water rates, gas, electricity, and TV license. Calculating your affordability will help you in viewing prospective properties.
Securing a Property
Once you have found a property you are interested in, our lettings team will arrange a viewing at a convenient time for both you and the current occupier, even if it's outside of normal office hours or on the weekend. If you decide to proceed and the landlord accepts you as a prospective tenant, our team will help you secure the property by taking a holding deposit. For more details, please refer to our Tenant Fees/FAQs page.
Tenant Referencing
Before proceeding with a tenancy, we conduct various checks to ensure you can afford the rent and are legally eligible to rent in England. You will be required to provide the following documents and information:
Credit Checks - We will assess your credit rating and confirm the absence of any outstanding CCJs (County Court Judgments) in your name.
Affordability - We will request 3 months' bank statements and payslips to evaluate your financial capacity.
Employer - We will contact your current employer to verify your employment status and job security.
Address - Please provide a utility bill from your current home dated within the last month.
Identity - A valid photo ID, such as a driving license or passport, is required. In case you don't have either, please inform us, and we can discuss alternative proof of identity documents.
Previous Landlord Reference - We will request a reference from your landlords from the past 3 years. If there have been any issues, please inform us, and we can contact your previous letting agent if necessary.
Right-to-Rent - This is a legal requirement, and we will ensure your status complies with the regulations. If needed, we will discuss alternative methods of verifying your right-to-rent status. Find out more HERE.
In case you are a first-time renter or cannot meet our referencing checks, you may require a guarantor who meets the same referencing requirements. The guarantor will be responsible for any non-payment of rent
Failure to provide the required information in a timely manner or withdrawing from the process will mean that you will lose your holding deposit, unless the landlord has decided to withdraw their consent.
Your Tenancy
Our lettings negotiator will engage in a comprehensive discussion with you, as the tenant, and the landlord to outline the tenancy terms and break clauses prior to proceeding with the tenancy agreement. Subsequently, we will furnish you with a copy of the tenancy agreement for your thorough perusal before affixing your signature. We strongly advise that you seek clarification on any terms that may be unclear to you, as signing this agreement legally binds you to the specified tenancy terms.
Upon signing the agreement, you will be required to provide the deposit payment. To ensure compliance with regulations, the deposit will be registered with one of the government-backed Tenancy Deposit Schemes (DPS). Our esteemed lettings team will furnish you with all the relevant documentation pertaining to the deposit registration prior to your occupancy of the property.
It is highly recommended that tenants obtain contents insurance, as the landlord holds no liability for any damage or loss of tenant belongings. Generally, landlords possess their own building insurance coverage.
Moving In
We strongly recommend that you inspect and record the meter readings, identify the location of water supply stopcocks, and verify the currency of gas and electricity certificates, as well as the availability of instruction manuals for any appliances, immediately upon receiving the keys to the property. Although most of this information will be provided in the check-in inventory, conducting these checks personally is advisable.
Furthermore, we advise you to meticulously review the inventory and promptly notify either our agency or your landlord of any discrepancies. This notification should occur within 5 days of the moving-in date. If feasible, please capture photographic evidence and forward it via email to both the agency and the landlord. Taking these precautionary measures will help prevent potential disputes in the future.
Throughout the duration of your tenancy, it is expected that you promptly inform either our agency or your landlord of any maintenance issues requiring attention. Failure to do so may result in increased repair costs, which could impact your deposit. However, it is important to note that certain maintenance obligations fall under the landlord's responsibility. Should any maintenance or checks be necessary, we will provide you with advance notice to facilitate access.
Adherence to the terms outlined in your agreement and the fulfillment of the maintenance obligations specified therein are expected throughout your tenancy. Your agreement will also delineate your landlord's maintenance responsibilities.
In the event of any changes in your circumstances during your tenancy, it is imperative that you promptly notify either our agency or your landlord.
Rent is typically paid either monthly or quarterly in advance, preferably through a standing order as indicated in your signed tenancy agreement.
You are responsible for the following bills:
Utilities (gas, electricity, water)
Council Tax
Television license
Telephone/Broadband
Installation of cable/satellite TV (if permitted and applicable)
Subscription to cable/satellite supplier
Contents insurance
Upon the conclusion of your tenancy, you may choose to renew your tenancy agreement, or if you wish to vacate the property, you must provide a minimum of 2 months' notice of your intention to leave.
The security deposit will be returned to you within 14 days of vacating the property, less any agreed-upon deductions for dilapidations or damages incurred. Any disputes regarding the deposit will be referred to the Tenant Deposit Scheme's free dispute resolution service (ADR Services) for further resolution.
Tenant Document Checklist:
Signed Contract
Receipt of Rent, Deposit, and Admin Fees (if applicable)
Future Payment Instructions
Copy of CP12 (Gas Safety Certificate) if gas supply/flues are present in the property, ensuring safety compliance
Copy of EPC (Energy Performance Certificate) with a minimum rating of 'E'
Electrical Safety Certificates
Contact details ofmanaging agent/landlord for emergency and maintenances issues.
Copy of deposit protection (Including relevant documents i.e. Prescribed information, leaflet)
Copy of Landlord Licensing (If your property comes in landlord licensing zone, HMO)
Commercial Tenants
Commercial tenants have additional considerations to take into account when renting.
Deposits are usually equivalent to six month's rental.
Legal fee (payable to your appointed solicitor)
Reference fee payable by each tenant/guarantor
Bank reference fee (payable to your bank)
Administration & Process Fee
You need to be prepared to sign a short or long lease (FRI Lease) or may be licensed for up to 36 months or less.
Managing Your Home
At Property Hub, we are committed to providing exceptional support throughout your tenancy. Our dedicated property manager will promptly address any issues or requests you may have, subject to our management of the property.
We strive to ensure that your tenancy experience is pleasant and hassle-free at every stage.
Cleaning & Maintaining
Regardless of whether you reside in a studio or a five-bedroom townhouse, Property Hub offers regular cleaning services through our trusted suppliers. We also provide end-of-tenancy deep cleaning services upon request. These services not only ensure that our tenants enjoy a pleasant and hygienic environment but also increase the likelihood of a full deposit refund upon moving out.
Our proficient maintenance team responds promptly to address any repairs required in your property. From basic handyman tasks to installations and replacements, such as blinds or wooden floors, plumbing and heating issues, we strive to maintain your property in excellent condition. Should you encounter any issues, simply reach out to us, and our reliable handymen will be at your service.
Pre-Check Out Services
We consider it our duty to offer comprehensive support to our tenants, including impartial advice. Our pre-checkout service aims to assist you in receiving your full deposit at the end of your tenancy.
This service involves a thorough inspection of your property to identify any areas of concern. You will be given ample time to address any issues before the final inspection.
Thanks to our pre-checkout service, a majority of our tenants receive a full refund of their initial deposit. For more information and applicable charges, please contact our dedicated lettings team.
Premium Finders Service
The more information you provide about the type of property you are seeking, the easier it becomes for us to find your perfect home.
We encourage you to visit areas that you believe are suitable and conduct research on local amenities and transport links. If you require any guidance, our experts are more than happy to assist you.
Once we have a clear understanding of your requirements, we will compile a list of potential homes that match your criteria. We will keep you informed about our progress through email, text, phone, or postal mail—whichever communication method you prefer.
Consider our premium service, which offers a fixed cost of just £99* + VAT (No Success, No Fees). This fee is payable per tenant in advance, and we guarantee to find a suitable property within 6 weeks or provide a full refund.
Relocation Services
Finding a reputable agency capable of efficiently handling the housing needs of your staff is no small task. It is essential for the chosen agent to have established relationships with multiple landlords in various areas and possess the capability to ensure a smooth transition for tenants.
Property Hub stands out as an ideal choice for assisting with staff relocations. Firstly, we understand the pressures associated with relocation and strive to make the process effortless for you and your employees.
Secondly, we have long-standing relationships with discerning clients worldwide. Our clientele includes foreign diplomats, directors of blue-chip companies, and others who trust us to provide a first-class service, often at short notice.
No matter the requirements of your staff or your company, you can rely on Property Hub to find the right property, in next to no time.
Contact our Corporate Relocation team on 0208 903 1002 to discuss your corporate relocation needs with a specialist today.
Complete Care
At Property Hub, we are committed to providing comprehensive support throughout your tenancy. Our team goes above and beyond to ensure your well-being, taking care of inspections, cleaning, and maintenance whenever possible.
We are available 24/7 to handle any emergencies that may arise, providing you with peace of mind.
Furthermore, your property manager will ensure that your home adheres to all relevant gas and electrical safety standards. We prioritize the safety and security of your home at every stage.
We have meticulously considered all aspects, including establishing a robust complaints process and swift issue resolution. This enables us to promptly address concerns and resolve any problems that may arise during your tenancy.
Rent
If your landlord requests it, we will collect your rent on their behalf. As a tenant of a property we manage, it is important to note that we expect payment on the agreed-upon date specified in your contract.
All rental payments are protected by our Client Money Protections scheme. You can find out more HERE.
Deposits
Rest assured that your deposit is in safe hands. We utilise a government-backed tenancy deposit protection scheme such as "MyDeposits" or "DPS" to safeguard your bond and provide security.
Lost Keys & Emergencies
In the event that you misplace your keys or find yourself locked out of your home, we want to assure you that we keep a spare set for your peace of mind (applicable only if we are managing your property). Simply contact us, and a member of our team will promptly come to your assistance and ensure access to your property as soon as possible (please note that charges may apply for this service; kindly inquire when contacting our office).
We also provide our fully managed tenants with emergency contact details because sometimes, life just happens.
Free Basic Advice
We understand that basic issues concerning your home may arise, and we are here to provide you with free and impartial advice. While we are not legal professionals, our expertise in the field equips us with a good understanding of the relevant laws.
Should you require basic advice, please don't hesitate to reach out to us. We will assess the matter and offer a clear and honest opinion on the situation. If the issue exceeds our scope, we will gladly refer you to a solicitor or suggest contacting your local council's CAB office (Citizens Advice Bureau) for further assistance.
Maintenance & More
At Property Hub, your comfort is of utmost importance to us. We strive to ensure that your stay is as stress-free as possible. To achieve this, we promptly address all reported maintenance and repair issues (provided we are managing your property).
Please note that it is the tenant's responsibility to report repair and maintenance issues swiftly, otherwise they may become liable for uneccessarily incurred costs due to further damage caused by failure to report issues as soon as they arise.
If you have any maintenance concerns to report or simply need assistance locating the manual for a specific appliance, please don't hesitate to contact us. We are here to help and will take care of the rest.
Want to know more about renting with Property Hub? Get in touch with our friendly and helpful team TODAY!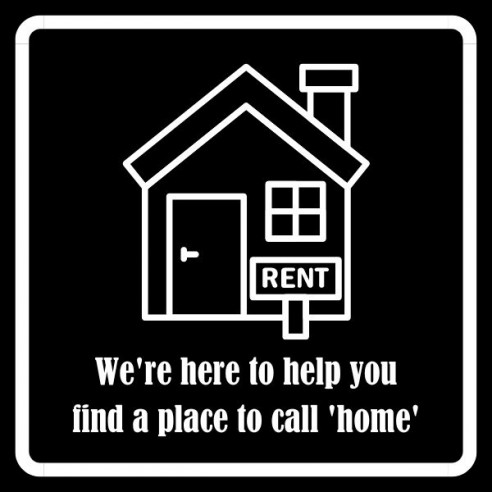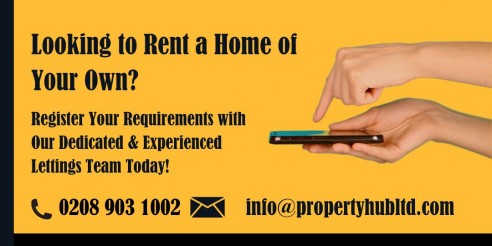 Read What Our
Customers Say
Since I have given my properties to Property Hub for letting, I have been provided with great customer service and been assisted in a very professional manner. I have achieved with their help, the desired results for my properties. I hope this continues, and their services remain as great as they are. Thank you for all your help till date and in the future. I would definitely recommend others to do business with them!
Mr and Mrs Vanat
I have given my house to let in north Wembley to property hub they took care of everything and I'm getting rent on time they so helpful good luck for their success, God may bless them forever..
Mrs Bhuva
One of the best agencies to deal with, excellent service, helpful staff and will recommend to friends and family.
Mr A Mithu
I cannot believe that Property Hub located in Wembley has rented my south east London property in only two days, plus they have found a desire tenants with expected rental amount what I wanted for my investment property.
Mr S. M. Patel
I was having a terrible tenants in my property which I found from internet; I came to know from one of add in news paper about Property Hub and contacted them to help me. They approached very friendly and helped me to get rid of from those terrible tenants via legal proceeding and have introduced new reliable, honest and good tenants for my property...I would say they have done miraculous job for me..
Mr C. Desai
I have been renting property from property hub from last 4 years, my landlord is staying abroad and property hub is managing the property, whenever we have any problem Mr Yash has helped us and his team's response is excellent and quick too. Should anyone wanted to experience a best letting service than they must go to property hub. Thanks to Property Hub and their team.
Mr &Mrs Majidi
In last summer an open day house has been arranged for my property, it was on SUNDAY (18th August 2013) between 09:30AM to 18:30PM, and on next day afternoon more than 400K price has been achieved by Property Hub for my property. This price was more than what I have initially expected. I would highly recommend every seller to use Property Hub's One Day guarantee deal. Thanks to Property Hub Team.
Mr A. Patel
I have given my property for sale to Mr Gupta of Property Hub in end of March 2013, and in 1st week of April 2013 he has achieved desired result.He worked for me like a rocket.
Mr. H. Buckle
happy with the service of Property Hub, they are always there when you need them
Ms P. Avasthi
Very happy, property hub always answer the phone and help them for everything and excellent service
Mrs Sangani
Very good, no problems, prompt in response and most reliable letting service ever received by us
Mr R. Samudrala
everything is good about property hub
Mr J.V. Mehta
All good services....
Mr K Ladva
We have used to let out our properties & to manage our property portfolio to Ms MONA from Property Hub and it has been over 3 years and we have had no problems. Rent is paid on time, they're very easy to contact and prompt with any concerns
Mrs Hirani
I'm happy to share my experience, Thanks to the excellent team work of agents Mr Sachin Gupta at Property Hub, which showed excellent market knowledge, good communication and negotiating skills, we were able to rent our property more efficiently. They have always replied and answered our query more promptly. Good Luck to Property Hub team and progress in the business.
Mr H Gaglani
we are very happy excellent service....
Mrs Solanki
In last summer an open day house has been arranged for my property, it was on SUNDAY (18th August 2013) between 09:30AM to 18:30PM, and on next day afternoon more than 400K price has been achieved by Property Hub for my property. This price was more than what I have initially expected. I would highly recommend every seller to use Property Hub's One Day guarantee deal. Thanks to Property Hub Team.
Mr A. Patel
happy with the service of Property Hub, they are always there when you need them
Ms P. Avasthi
Since I have given my properties to Property Hub for lettings, I have been always treated as a part of company and they have look after my properties like their own and I have promptly received my rents on time with no headache of legalization& health safety issues
Mrs Blake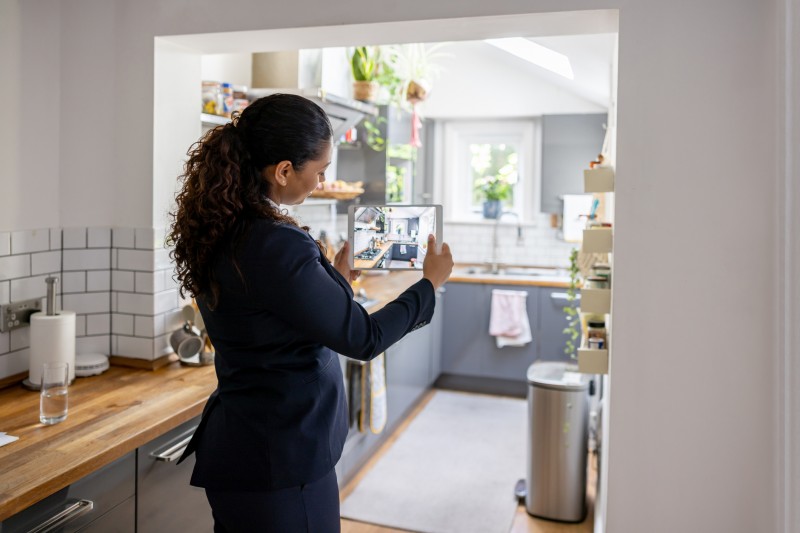 How Much is Your Property Worth?
Arrange your FREE no-obligation market appraisal with one of our property experts TODAY!
Book a Valuation