Achieve the Best Price for Your Property with our Sellers' Guide
Selling your home may sound daunting but with a little bit of planning and organisation, it can be a breeze.
Follow our simple guide to making your sale go smoothly.
Step 1. Obtain an Accurate and Current Valuation
Before listing your property for sale, it's crucial to determine its true value. This knowledge is essential in attracting more viewers and securing better offers. At Property Hub, we understand the importance of accurate pricing to maximize your investment return. Our expert team considers various factors, including market fluctuations, unique features, area amenities, potential in the property, rental yield, tenure, competition from other listings, and more. With our extensive knowledge and experience, we ensure your property is valued correctly.
Step 2. Get an Energy Performance Certificate (EPC)
It is a legal requirement for every property to have a valid EPC when marketing. An EPC shows potential buyers how much it is likely to cost to run your home, such as the supply of heating and hot water. It also provides information on how to improve its energy efficiency.
If you haven't already got an EPC, we can arrange that for you. Please ask us for a quote.
Step 3. Find the Right Solicitor for Conveyancing:
The success of your property sale depends on finding a reputable conveyancing solicitor. Conveyancing law is complex and requires attention to detail regarding property facts. Choosing the right solicitor can save you time and money.
If you haven't already got a conveyancing solicitor, Property Hub partner with a vast network of trusted solicitor contacts throughout the UK who can help you.
Step 4. Capture Your Property at its Finest
Presenting your property in the best light is crucial to make a lasting impression on potential buyers. Taking a little time to prepare it for photos and viewings can significantly increase the interest in a property and its potentional achievable price.
At Property Hub, we understand the significance of the first impression. To ensure your property shines, we offer professional house clearance, cleaning and maintenance services. Our recommended service providers have undergone rigorous assessment, ensuring your property is spotless and clutter-free. We know that a clean and well-maintained property enhances its attractiveness to buyers.
Step 5. Be Seen by Millions of Potential Buyers
To maximize exposure and attract a large pool of potential buyers, we employ a comprehensive marketing approach. Our strategy includes extensive online advertising on major property portals such as Zoopla, Rightmove, and our own website. Additionally, we utilise social media platforms to engage with a wider audience. We leverage our international exposure to share property details across our network of active registered buyers, facilitating access to our portfolios and providing insights into the UK buying and investing processes.
And don't forget the eye-catching power of our striking"FOR SALE" boards, ensuring local residents turn their heads and take notice.
Step 6. Be Flexible over Viewings
We understanding the time constraints both you and your potential buyers have to deal with so it helps to be flexible. That's why we strive to arrange viewings that are convenient for both parties. We are available to conduct viewings from 8 am to 7 pm, Monday to Friday, and 10 am to 4 pm on weekends (excluding Sundays and bank holidays).
Our knowledgeable team familiarises themselves with the unique features and potential of your property, enabling them to answer questions effectively during viewings, so you can relax and let us take care of your potential buyers.
Step 7. Smooth Negotiations and Sale Progression
When an offer is made on your property, we promptly notify you verbally and in writing. We guide you through the terms of the offer, ensuring a thorough vetting process to verify the buyer's financial position. Once you accept an offer, we initiate the process by preparing a memorandum of sale. We communicate with all parties involved, confirming the price and terms of the deal.
During this stage, we will liaise with solicitors, buyers and involved parties to coordinate surveys, facilitate contract drafting, and address any inquiries raised. Our objective is to resolve any issues before the exchange of contracts, solidifying the legal binding of the sale.
Step 8. Exchange of Contracts
The exchange of contracts occurs when your solicitor has drawn up the final contracts and you and the buyer agree on the terms and conditions of the sale. Upon signing the contract, the buyer's solicitor pays the agreed-upon deposit to your solicitor, typically 10%-15% of the total purchase price.
A completion date is also normally agreed at this poing.
Step 9. Completion
On completion day, you will need to vacate your property by around 12-1pm. Your solicitor will also notify us both when your buyer's funds have been transfered for the remaining balance into their bank account, and it is OK to hand over the keys to your buyer.
Your solicitor will have plenty of things to tie up, such as transfer the title deeds to your buyer's solicitor to register, settle any outstanding mortages where applicable, and if you are using any of the funds to buy another property, transfer payment to that vendor's solicitor.
Congratulations, you have now successfully sold your home.
Preparing Your Home for Viewings and Photos: Tips for a Successful Sale
First impressions are crucial when it comes to selling your home. Potential buyers form immediate judgments based on what they see. Follow these steps to make your home stand out:
Assess the Exterior:
Is the lawn well-maintained?
Have pathways been cleared of debris and weeds?
Do window frames and doors need a fresh coat of paint?
Are there any attractive outdoor features like flower pots or ornaments?
Have bushes and hedges been trimmed and tidied?
Start by addressing any areas that need attention on the outside, and then move on to the interior.
Be Prepared for Questions:
In most instances, we will conduct viewings, however, if you choose to conduct them, be ready to answer buyer's questions, such as:
How long the property has been on the market?
Reasons for selling?
Have there been any offers?
Try to avoid negotiating directly with viewers and disclosing personal contact details. Let us answer their question handle and negotiations.
Welcoming Bedrooms and Living Areas:
Clear clutter and personal belongings away
Keep curtains or blinds open to maximize natural light
Give the entire house a thorough cleaning, including windows
Open windows to freshen up the space
Don't get carried away with airfreshener.
Add a vase with flowers to living/dinind room tables
Plump cushions and pillows
Smooth sofa throws and beding
Close wardrobe and chest draws.
Bathrooms:
Clear away clutter, toiletries and cleaning products
Display fresh, neatly folded towels
Check and reseal any moldy areas in sealant or grouting
Clean and polish mirrors, shower and bath fittings
Empty bins
Put toilet lid down and add fresh loo roll
Kitchen:
Clean and polish all surfaces
Put away unnecessary appliances and remove clutter
Deep clean the oven
Empty bins
Remove pet food bowls
Open windows to improve ventilation
Garden:
Tidy up any mess and remove weeds
Trim overgrown hedges and bushes
Jetwash patios, paths, and driveways
Mow the lawn
Hide away wheelie bins if possible,
Remember, a well-maintained garden doesn't require elaborate features; simplicity often appeals to buyers, allowing them to envision their own changes.
On the Day of Viewings:
Keep pets out of the house and ask someone to care for them or take them for a walk during viewings
Minimise distractions by arranging childcare for small childrenEnsure each room is at a comfortable temperature
Let viewers enter each room first to get a sense of the space without obstruction
If you have any further questions or need assistance in selling your home, feel free to reach out to us.
Additionally, don't forget to refer your friends and family to Property Hub for a rewarding experience.
Read What Our
Customers Say
Since I have given my properties to Property Hub for letting, I have been provided with great customer service and been assisted in a very professional manner. I have achieved with their help, the desired results for my properties. I hope this continues, and their services remain as great as they are. Thank you for all your help till date and in the future. I would definitely recommend others to do business with them!
Mr and Mrs Vanat
I have given my house to let in north Wembley to property hub they took care of everything and I'm getting rent on time they so helpful good luck for their success, God may bless them forever..
Mrs Bhuva
One of the best agencies to deal with, excellent service, helpful staff and will recommend to friends and family.
Mr A Mithu
I cannot believe that Property Hub located in Wembley has rented my south east London property in only two days, plus they have found a desire tenants with expected rental amount what I wanted for my investment property.
Mr S. M. Patel
I was having a terrible tenants in my property which I found from internet; I came to know from one of add in news paper about Property Hub and contacted them to help me. They approached very friendly and helped me to get rid of from those terrible tenants via legal proceeding and have introduced new reliable, honest and good tenants for my property...I would say they have done miraculous job for me..
Mr C. Desai
I have been renting property from property hub from last 4 years, my landlord is staying abroad and property hub is managing the property, whenever we have any problem Mr Yash has helped us and his team's response is excellent and quick too. Should anyone wanted to experience a best letting service than they must go to property hub. Thanks to Property Hub and their team.
Mr &Mrs Majidi
In last summer an open day house has been arranged for my property, it was on SUNDAY (18th August 2013) between 09:30AM to 18:30PM, and on next day afternoon more than 400K price has been achieved by Property Hub for my property. This price was more than what I have initially expected. I would highly recommend every seller to use Property Hub's One Day guarantee deal. Thanks to Property Hub Team.
Mr A. Patel
I have given my property for sale to Mr Gupta of Property Hub in end of March 2013, and in 1st week of April 2013 he has achieved desired result.He worked for me like a rocket.
Mr. H. Buckle
happy with the service of Property Hub, they are always there when you need them
Ms P. Avasthi
Very happy, property hub always answer the phone and help them for everything and excellent service
Mrs Sangani
Very good, no problems, prompt in response and most reliable letting service ever received by us
Mr R. Samudrala
everything is good about property hub
Mr J.V. Mehta
All good services....
Mr K Ladva
We have used to let out our properties & to manage our property portfolio to Ms MONA from Property Hub and it has been over 3 years and we have had no problems. Rent is paid on time, they're very easy to contact and prompt with any concerns
Mrs Hirani
I'm happy to share my experience, Thanks to the excellent team work of agents Mr Sachin Gupta at Property Hub, which showed excellent market knowledge, good communication and negotiating skills, we were able to rent our property more efficiently. They have always replied and answered our query more promptly. Good Luck to Property Hub team and progress in the business.
Mr H Gaglani
we are very happy excellent service....
Mrs Solanki
In last summer an open day house has been arranged for my property, it was on SUNDAY (18th August 2013) between 09:30AM to 18:30PM, and on next day afternoon more than 400K price has been achieved by Property Hub for my property. This price was more than what I have initially expected. I would highly recommend every seller to use Property Hub's One Day guarantee deal. Thanks to Property Hub Team.
Mr A. Patel
happy with the service of Property Hub, they are always there when you need them
Ms P. Avasthi
Since I have given my properties to Property Hub for lettings, I have been always treated as a part of company and they have look after my properties like their own and I have promptly received my rents on time with no headache of legalization& health safety issues
Mrs Blake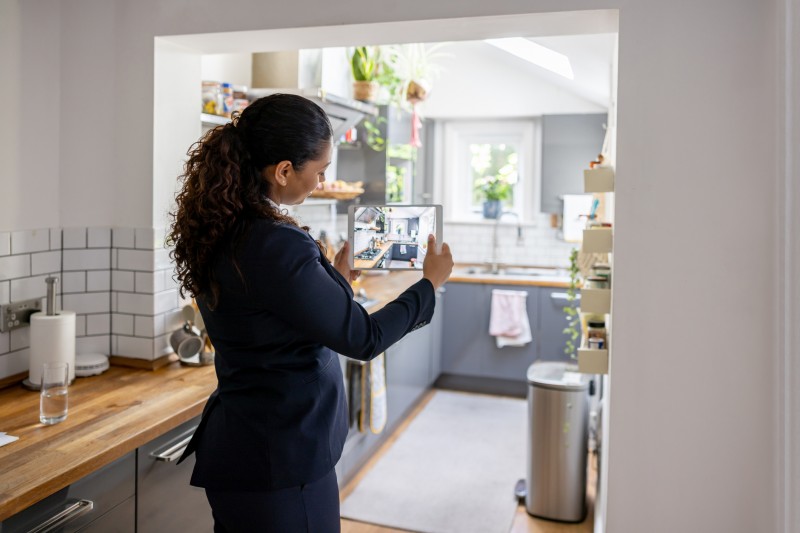 How Much is Your Property Worth?
Arrange your FREE no-obligation market appraisal with one of our property experts TODAY!
Book a Valuation