Jargon Buster: Our A-Z Guide to Property Industry Terminology
Buying, selling, and renting properties can seem confusing, especially with all the jargon involved. Fear not! Our comprehensive A-Z jargon buster will demystify the terminology and help you navigate the process with confidence.
Acceptance: If you are offered a mortgage. you will need to sign and return an acceptance document to the lender if you wish to accept their offer.
Amortisation: This is the gradual elimination of a liability, as in regular mortgage payments over a set period of time.
Annual Equivalent Rate (AER): The actual interest rate an investment, loan, or savings account will yield after accounting for compounding. AER is also known as the effective annual interest rate or the annual percentage yield (APY).
Annual Percentage Rate (APR): The APR is the cost you pay each year to borrow money, including fees, expressed as a percentage. The APR is a broader measure of the cost to you of borrowing money since it reflects not only the interest rate but also the fees that you have to pay to get the loan.
Applicant: The name given to a potential purchaser or tenant, often used by estate agents, letting agents and auctioneers.
Appraisal Value: Property value as estimated by a surveyor.
Appreciation: Property appreciation relates to a house or investment property increasing in value over a period of time. A raised value of a property can lead to the owner making a profit upon selling it or earning more income through monthly rent from their tenants
Arrangement Fee: An administration charge made by lenders for arranging credit – usually for a mortgage or for a business loan and sometimes for car finance.
Assured shorthold tenancy (ASTs): An assured shorthold tenancy is the most common tenancy if you rent from a private landlord or letting agent. The main feature that makes an AST different from other tenancies is your landlord can evict you without a reason. However, they must follow the correct procedure to do this.
Auction: A property can be sold through an auction, where it is listed for sale. If the property fails to reach the reserve price, it remains unsold. However, if the reserve price is met, the auctioneer's hammer falling represents the exchange of contracts. The successful bidder becomes legally obligated to pay a 10% deposit and sign a memorandum of sale before leaving the auction. Completion typically occurs 28 days later, during which the buyer cannot renegotiate any of the specified terms. The property is purchased "as seen," and it is important for bidders to conduct structural surveys and searches beforehand.
Base Rate: A bank 'base rate' is a variable interest rate set by individual banks and used as a reference when lending to borrowers.
Bridging Loan: A short-term loan that is used to cover the overlap between the purchase of a new property and the sale of an old one.
Building Survey: A building survey, or Level 3 RICS survey, is an in-depth look at a property's condition that advises how to repair and maintain the property, and also includes a market valuation
Buildings Insurance: Buildings insurance covers the cost of rebuilding your home if it's damaged or destroyed. It's usually compulsory if you're planning to buy your home with a mortgage and you may not be able to get one unless you take out buildings insurance.
Buy-to-let Mortgage: A type of mortgage specifically for landlords purchasing a property with the intention of letting it.
Capital: Amount of money put into buying a property or the deposit placed on a property.
Capital Appreciation: Growth in the value of a property over time.
Capital Gains Tax: A tax on profits above a fixed level made from the sale of financial assets such as property or shares.
Capped-rate mortgage: A mortgage that sets a maximum rate on interest that a lender can charge for a specified period.
Chain: Where a buyer is reliant on the completion of sale of their current property before they can complete on a purchase of a new one.
Commission: A % of the sale price that estate agent chaqrges for selling the property.
Comparative Search: A search that looks at sale values for similar properties in the same area as your property.
Completion: When the balance of money needed to purchase a property is transferred from the buyer's to the seller's solicitor. The buyer will also then become the legal owner of their new property.
Conditions of Sale: Details that set out the rights and duties of the seller and buyer.
Contents Insurance: Insurance that covers the contents of your home such as your furniture, carpets, equipment like laptops and televisions.
Conveyancing: The legal process surrounding the transfer of ownership of a property from a seller to a buyer.
Covenants: The rules and regulations governing a specific property which are contained in its Title Deeds or Lease.
Deeds: The legal documents that prove ownership of a property.
Deposit: When purchasing a property, deposit is funds used as a part payment of the value of a property paid upfront to show a commitment in the purchase of property. , usually at least 10% of the purchase price. In most circumstances when you come to sell your current home, you are able to use the equity within this as deposit for your onward purchase
Detached: A property that stands alone, and therefore not attached to another property.
Disbursements: Fees paid by the solicitors on the behalf of a buyer. Examples include land registry and search fees and stamp duty. Also known as Legal Fees.
Discharge Fee: Paid to some lenders for releasing their hold over a property once you have paid off you loan. This often occurs if you pay off your mortgage early before the standard term has run out. However, this is not always the case.
Down Valuation: Where a lender restricts the amount you can borrow as a result of a surveyors valuation report indicates the property is not worth the sum sought.
Draft Contract: A preliminary version of the contract drawn up when the sale is first agreed and sets out the conditions of sale.
Draft Transfer: A legal document issued by the purchaser's solicitors setting out the terms and conditions of sale.
Early Repayment Charge: A penalty charge issued by the lender should a mortgage be paid off before a previously agreed time period.
Energy Performance Certificate: This certificate measures the energy efficiency of a property using a scale of A to G and details way to improve energy efficiency. It is now a legal requirement to have a valid EPC before a property can be marketed.
Equity: An amount of money either put into buying a property or part of the deposit placed on a property which exceeds the amount of any money borrowed against the property.
Exchange of Contracts: The point at which contracts are confirmed and signed by both purchasers and sellers and are physically exchanged between solicitors. Both the buyer and the seller are now legal bound to the sale and purchase of the property at the agreed price.
Fixed Rate Mortgage: A mortgage where the interest rate is fixe for an agreed period of time.
Fixtures and Fittings: These are the non-structural items included in the purchase of a propertyand can include (but not limited to) light fitments, central heating boilers and radiators, bathroom suites, kitchen units and telecoms access points.
Flexible Mortgage: A mortgage that allows the borrower to increase or decrease their mortgage payments.
Freehold: Where the owner of a property also owns the land that it is built on.
Gazumping: This occurs when a seller accepts a higher offer on a property when they have already agreed on an offer from someone, prior to the exchange of contracts.
Gazundering: This occurs when a buyer reduced their agreed offer prior to exchanging contracts. An example could be that the buyer has discovered some issues with the property following a survey report that was carried out, and therefore reduces the offer agreed accordingly.
Ground Rent: A charge from the freeholder to the leaseholder.
Guarantor: Someone legally agrees to pay the borrower's debt or rent should the borrower or tenant defaults.
Holding Deposit: Should the landlord agree and give us permission to go forward to referencing, you must pay a holding deposit equal to one week's rent. This will prevent the property from being let to another tenant and will be included as part of your security deposit at the start of your tenancy.
Higher Lending Charge: An upfront, one-off charge to a lender to protect them against the borrower defaulting on the loan. This usually occurs on mortgages that are over 75% of the property value.
Houses in Multiple Occupancy (HMO): A house in multiple occupation is a property rented out by at least 3 people who are not from 1 'household' (for example a family) but share facilities like the bathroom and kitchen.
Individual Savings Account Mortgage: Interest-only mortgage linked to an ISA fund, which is designed to pay off the loan at the end of the period.
Inflation: Inflation is the rate of increase in prices over a given period of time. Inflation is typically a broad measure, such as the overall increase in prices or the increase in the cost of living in a country
Interest Charges: The charges that lenders make on a loan, calculated as a percentage of the borrowed amount.
Joint Tenants: A form of ownership of land or property where there are two parties have equal rights and responsibilities and if one of them passes away, their share of the property will transfer automatically to the remaining party, giving them full ownership.
Land Registry Fee: To be paid by a solicitor on behalf of the buyer or leaseholder to register ownership of property with the Land Registry. Therefore once you purchase the property, you are the legal owner of the land or for the duration of the lease.
Land Search: A search of HM Land Registry for information about a property that will disclose provides information about whether the property is at risk of contaminated land, flooding, radon and ground instability. Also covered are energy and infrastructure plans and any other influential factors such as conservation zones.
Lease: A type of tenancy agreement by which the Freehold or Leasehold owner of a property lets the premises or a part of it to another party for a specified length of time. Once this expires, the ownership reverts to the Freeholder.
Leasehold: A leaseholder owns a property but only for a set number of years. When the lease expires, the property returns to the freeholder. This is most common with flats; however, houses can also be built on leasehold land.
Legal Fees: Fees paid to conveyancing solicitors by the buyer for services such as Land Registry search fees, Title Deed Registration and Stamp Duty. Also known as 'Disbursements'.
Listed Building: A building which has special architectural or historic interest and is provided with special protections so that it cannot be demolished or altered without prior local government approval.
Maintenance Charge: Also known as service charges, these charges are levied to residents or leaseholders to covr the cost of repairing and maintaining external or internal communal parts of a building.
Maisonette: An apartment which is self-contained and part of a larger house with its own external entrance.
Mortgage Valuation: A mortgage valuation is a specific type of assessment done by the mortgage lender to help them confirm the property's value. It's also used to see if the property will be a suitable security for the loan you've applied for. Your lender will usually arrange a mortgage valuation
Mortgage Payment Protection: Insurance designed to pay your monthly mortgage for a limited period if you are unable to work due to illness, redundancy or disability. This is usually for a year.
NHBC Scheme: A new homes building guarantee that provides protection for your deposit after exchange of contracts, a builder warranty for two years after legal completion, and then insurance against certain defects after the warranty period until the end of the policy.
Negative Equity: When a property has decreased in value to below the level for which a loan was secured on it.
Offer: The sum of money a buyer offers to pay for a property.
Offer of a Loan: A formal document from a lender approving a mortgage and the Terms and Conditions that apply.
Office Copy Entry: The official document from HM Land Registry confirming the ownership of and borrowings against a property.
Open House Event: An organise day or time when a property for sale is open to a number of applicants to view at the same time.
Open Market Value: The estimated amount that a property would exchange contracts for on the date of the valuation in a open fair sale environment.
Re-Mortgage: Remortgaging is when you move your mortgage from one lender to another. Your new mortgage will then replace your old one. You may want to remortgage if you're: coming to the end of your existing mortgage or looking for a better deal than your current lender can offer.
Redemption: When a mortgage is fully repaid.
Repayment Mortgage: A mortgage where monthly payments are used to repay the interest and reduce the outstanding capital. This means that each month you're paying off a small part of your mortgage.
Repossession: This occurs when a mortgage lender takes possession of a property due to non-payment of the mortgage secured against the property.
Retention: Where a lender holds back part of a mortgage until certain conditions are met.
Searches: A request or enquiry for information about a property made to a local authority or HM Land Registry.
Security Depost: A security deposit of 5 weeks' rent (or 6 weeks' rent if annual rent is over £50,000) is required before your tenancy begins. At the end if the tenancy, this deposit is returned, less any agreed-upon damage deductions
Semi-Detached: A house or bungalow which is joined on one side to another property.
Service Charge: These charges are paid by the tenant or leaseholder to cover the cost of providing various services which include (but not limited to) maintenance or repair of the building, communal areas, heating, lighting or security.
Share of Freehold: Where a limited company owns the freehold on which a property stands and the shareholders of that limited company are the owners of the property.
Short-term Tenancy: Occupancy of a rental property that starts at one day and can last for a few weeks or a couple of months.
Sitting Tenant: This refers to a tenant who occupies a rental property when there is a change of landlord or the landlord decides to sell.
Sold Subject to Contract (SSTC): SSTC means that an offer has been made on a property and a seller has accepted it. At this stage, it is just a verbal agreement, and as such, not yet legally binding. therefore either party can still back out.
Sole Agent: When the seller has agreed to sell their property through one estate agent only.
Stamp Duty: A government paid tax to be paid by the buyer on a property over a certain value. Usually expressed as a percentage of the purchase price and will vary depending on the value of the property.
Standard Variable Rate: A mortgage lenders standard rate of interest which fluctuatine inline with market rates such as the Bank of England base rate
Surveys: Inspection of a property and reports that comments of the structural conditions and more depending on the type of survey.
Studio Flat: A flat which consists of one room that contains the cooking, living and sleeping areas with a separate bathroom or shower room. Also known as a bedsit.
Tenancy Agreement: A legally binding contract between a tenant and landlord. The tenancy agreement will outline the terms and conditions of the rental agreement.
Tenure: Conditions on which a property is held, for example leasehold or freehold.
Terraced House: A property that forms part of a connected row of houses.
Title Deeds: The legal title documents that prove ownership of a property. These are transferred to the new owner on the sale of a property. If there is a mortgage on the property, the lender will retain a copy.
Title Insurance: An insurance policy which a buyer can take out to allow a sale to complete where there is a potential problem with the documentation in proving legal ownership of the property or land. or part of. they are buying.
Title Search: An investigation carried out by a conveyancer or solicitor into the history of ownership of a property. This search will check for liens, unpaid claims, restrictions and any other problems that may affect ownership and possible claims against the property.
Tracker Mortgage: A mortgage where the interest charged by a lender may rise and fall as it is linked to a rate such as the Bank Of England base rate.
Under Offer: When a seller has accepted an offer from a buyer but has yet to exchange contracts.
Valuation: A basic survey of a property by an estate agent which estimates the value of the property.
Vendor: The owner and seller of a property.
Yield: The income generated from a rental property that is calculated as a percentage of its rental value.
If there is anything we have missed out, or you would like to know more about any aspect of the moving business, please get in touch with our friendly and helpful team.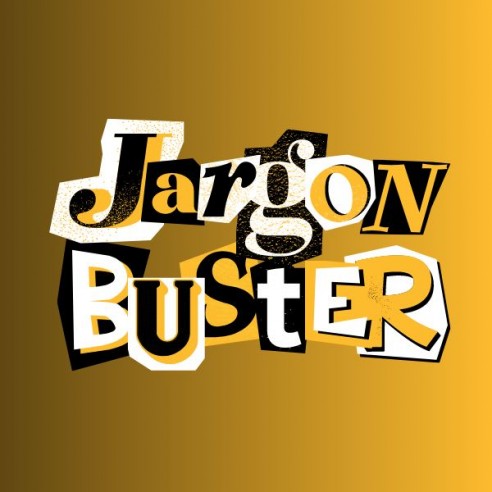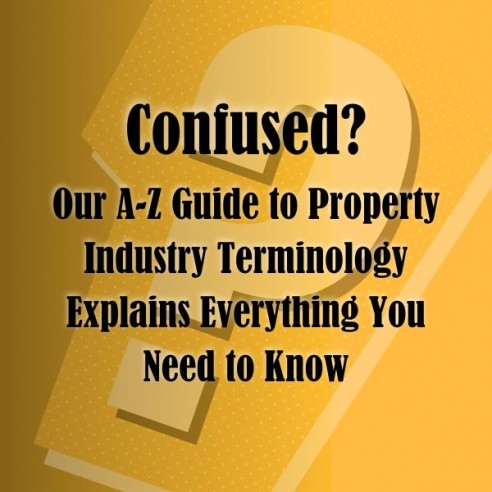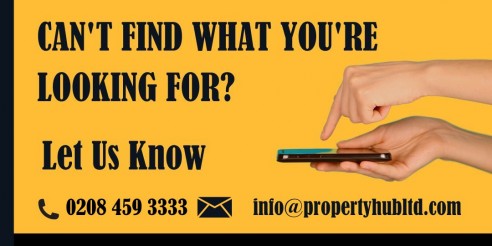 Read What Our
Customers Say
Since I have given my properties to Property Hub for letting, I have been provided with great customer service and been assisted in a very professional manner. I have achieved with their help, the desired results for my properties. I hope this continues, and their services remain as great as they are. Thank you for all your help till date and in the future. I would definitely recommend others to do business with them!
Mr and Mrs Vanat
I have given my house to let in north Wembley to property hub they took care of everything and I'm getting rent on time they so helpful good luck for their success, God may bless them forever..
Mrs Bhuva
One of the best agencies to deal with, excellent service, helpful staff and will recommend to friends and family.
Mr A Mithu
I cannot believe that Property Hub located in Wembley has rented my south east London property in only two days, plus they have found a desire tenants with expected rental amount what I wanted for my investment property.
Mr S. M. Patel
I was having a terrible tenants in my property which I found from internet; I came to know from one of add in news paper about Property Hub and contacted them to help me. They approached very friendly and helped me to get rid of from those terrible tenants via legal proceeding and have introduced new reliable, honest and good tenants for my property...I would say they have done miraculous job for me..
Mr C. Desai
I have been renting property from property hub from last 4 years, my landlord is staying abroad and property hub is managing the property, whenever we have any problem Mr Yash has helped us and his team's response is excellent and quick too. Should anyone wanted to experience a best letting service than they must go to property hub. Thanks to Property Hub and their team.
Mr &Mrs Majidi
In last summer an open day house has been arranged for my property, it was on SUNDAY (18th August 2013) between 09:30AM to 18:30PM, and on next day afternoon more than 400K price has been achieved by Property Hub for my property. This price was more than what I have initially expected. I would highly recommend every seller to use Property Hub's One Day guarantee deal. Thanks to Property Hub Team.
Mr A. Patel
I have given my property for sale to Mr Gupta of Property Hub in end of March 2013, and in 1st week of April 2013 he has achieved desired result.He worked for me like a rocket.
Mr. H. Buckle
happy with the service of Property Hub, they are always there when you need them
Ms P. Avasthi
Very happy, property hub always answer the phone and help them for everything and excellent service
Mrs Sangani
Very good, no problems, prompt in response and most reliable letting service ever received by us
Mr R. Samudrala
everything is good about property hub
Mr J.V. Mehta
All good services....
Mr K Ladva
We have used to let out our properties & to manage our property portfolio to Ms MONA from Property Hub and it has been over 3 years and we have had no problems. Rent is paid on time, they're very easy to contact and prompt with any concerns
Mrs Hirani
I'm happy to share my experience, Thanks to the excellent team work of agents Mr Sachin Gupta at Property Hub, which showed excellent market knowledge, good communication and negotiating skills, we were able to rent our property more efficiently. They have always replied and answered our query more promptly. Good Luck to Property Hub team and progress in the business.
Mr H Gaglani
we are very happy excellent service....
Mrs Solanki
In last summer an open day house has been arranged for my property, it was on SUNDAY (18th August 2013) between 09:30AM to 18:30PM, and on next day afternoon more than 400K price has been achieved by Property Hub for my property. This price was more than what I have initially expected. I would highly recommend every seller to use Property Hub's One Day guarantee deal. Thanks to Property Hub Team.
Mr A. Patel
happy with the service of Property Hub, they are always there when you need them
Ms P. Avasthi
Since I have given my properties to Property Hub for lettings, I have been always treated as a part of company and they have look after my properties like their own and I have promptly received my rents on time with no headache of legalization& health safety issues
Mrs Blake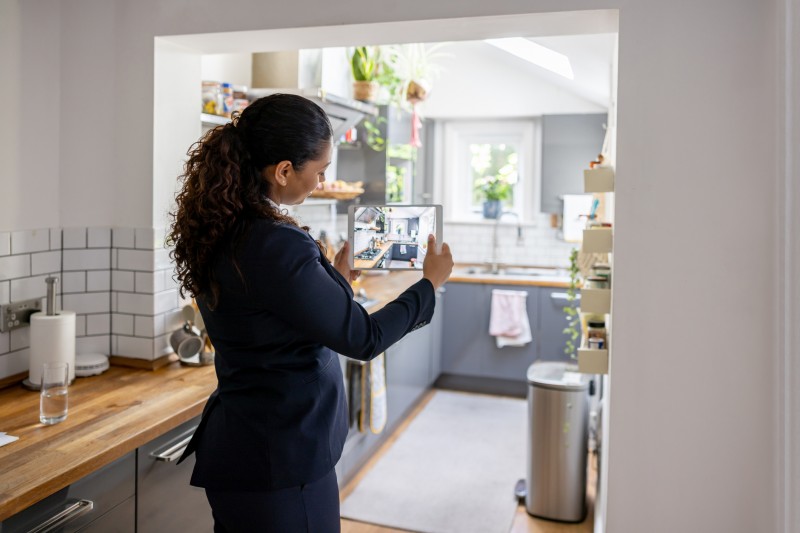 How Much is Your Property Worth?
Arrange your FREE no-obligation market appraisal with one of our property experts TODAY!
Book a Valuation