Welcome to
Property Hub Ltd.
Harrow
Welcome to Property Hub of Harrow, based in Harrow - a thriving town in North West London, England amd is a part of the London Borough of Harrow. Harrow has many High Streets and shopping centres which feature many well known brands including franchised coffee houses, fast food outlets, restaurant, hairdresses, bakers and supermarkets; there are also various local businesses who have branches throughout the surrounding local area as well as in Harrow.
Property Hub of Harrow is trading name of J&V Property Consultants Ltd, it is a part of Property Hub Limited Franchise group. Originally established in early 2008, Property Hub has opened its very first doors in Wembley, which is located in the heart of Brent. Now it is expanding nationwide with its unique franchising model.
Viveca Baguandas, owner of Property Hub Harrow, believes...
Whether selling, buying, letting or renting, commercial or residential, we believe that all parties deserve the very best service possible and ours are guaranteed by our membership of The Property Ombudsman redress scheme. You know that you are always going to be treated with respect, ethically and with due diligence when you come to Property Hub.
We provide free, accurate and no obligation sales & lettings valuations and with our unlimited exposure across all the leading property portals, why not visit our branches and meet our friendly, dedicated and hardworking team?
Our Business Ethics
Business ethics are moral principles that guide the way a business runs, at Property Hub of Islington we believe it is integral that our business ethics are practiced throughout the organisation at all levels. We believe in practicing our ethics to ensure a smooth business process for all our clients in order to practice transparent agency values.
Accountability – Here at Property Hub of Islington we believe we are accountable to our clients. We have cultivated a culture of up front and direct advice that allows our clients to make informed decisions based on our market knowledge. As a responsible agency Property Hub of Islington centres on a continued push towards adhering to its money laundering obligations in the UK.
Education - Property Hub believes that education is a great way to help individuals to make more informed decisions regarding their assets; we are proud to announce that we are fully qualified in our industry.
Professionalism in the workplace - Property Hub Harrow offers a professional service for many years; we endeavour to be presented in a professional manner at all times
Equality - We at Property Hub Harrow believe in equal opportunitiesand equality throughout the workplace. whether you have the opportunity to meet one of our negotiators or contractors, we pride ourselves on professionalism through our services offered.
Meet the Team... Property Hub of Harrow
Viveca Baguandas
Director, Property Hub, Harrow
Viveca is a letting expert in our office; she loves to help people move into their dream home and is set to become the best negotiator within the industry. Viveca has a passion for helping many of her clients find that dream home that they been so desperately searching for. She is a smart individual with a positive and active personality in both her personal life and within the office too. She understands people's needs and empathises with them as their own. She is comfortable with a fast paced working environment and has full knowledge of up to date letting rules and regulations. Viveca keeps herself informed of legislations and continues to inform her clients too to ensure they are receiving the highest standard of service. She is known within the Harrow & Wembley area by her aim to serve all of our clients and build long lasting businesses relationships always treating them with respect and dignity. Above all, client Contentment is her priority. After work, Vivcea enjoys going to the gym and keeps herself active with dance classes and likes to perform in numerous professional drama productions. Not to forget, thrillers being her favourite genre.
---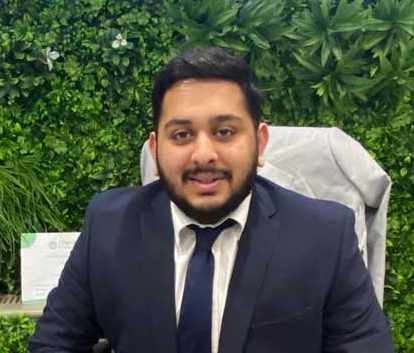 Dylan Hira
Negotiator
Dylan Hira is a Sales and Lettings Negotiator. He has a great passion for the property sector and is really keen to help people find their dream homes. Dylan has a background in retail banking and estate agency. He completed a business development apprenticeship with an estate agency before joining Property Hub. he is a widely knowledgeable individual with a lively and energetic personality. He understands that a modern estate agent does not force a sale but will listen closely to each client and their needs to best tailor their experiences. This allows Dylan to offer great customer service and shows he is considerate and empathetic and treats each client respectfully. Dylan regularly keeps up to date and informed of legislations and continues to inform his clients as well to ensure that they are receiving the highest standard of service. Whist regulations are important, Dylan also spends a lot of time researching the property market and current trends to widen his knowledge in order to relay it back to clients when needed. Outside of work, Dylan enjoys a wide array of sporting activities such as; cricket badminton and football. He plays cricket for a local club and volunteers regularly to help coach the youth of the club. He also has a love for cars and the thrill of being behind the wheel.
---
View our youtube channel